It is our philosophy at Christ Episcopal Church Day School (CECDS) to provide a nurturing environment where the development of the whole child is encouraged emotionally, socially, intellectually, physically, and spiritually. We promote activities that reinforce cooperative living and sharing as well as physical and cognitive development appropriate for preschool age children. It is our goal to enhance children's self-esteem while striving to allow each child to develop to his or her fullest potential academically and spiritually in a Christian atmosphere.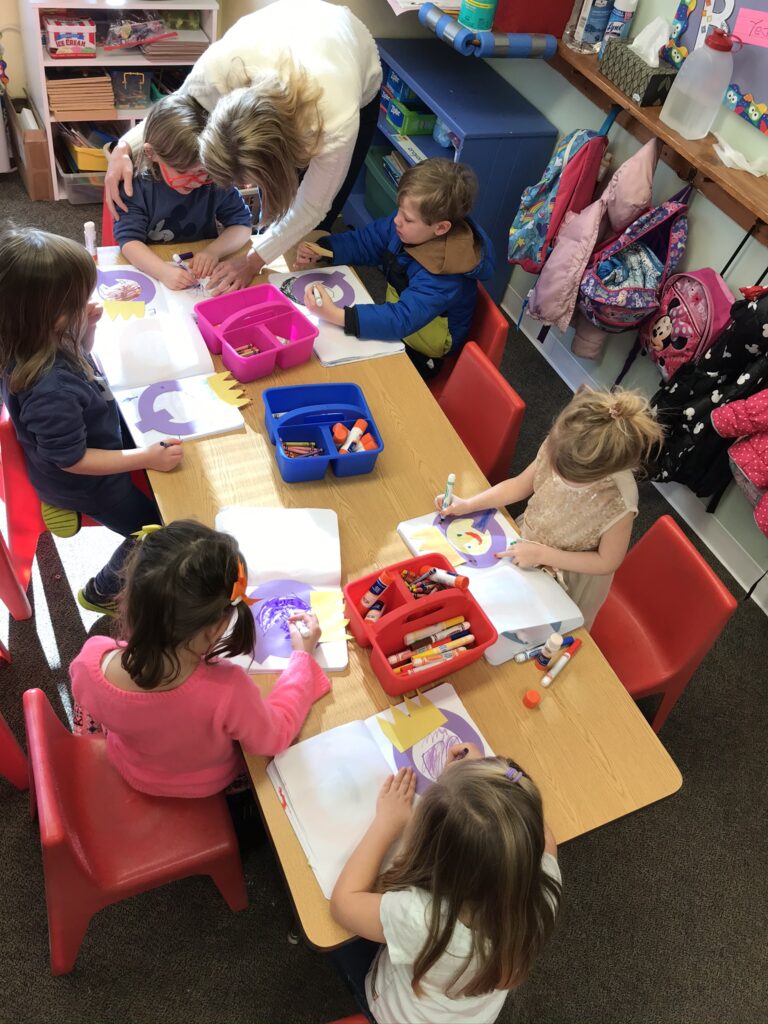 As early childhood educators, we know that children grow and develop at different rates. We provide activities for children to discover themselves in relation to God, to others, and to the world around them. We encourage creativity in children, which also means we are encouraging them to have fun and be adventurous, expressive, and sensitive.

We offer a variety of activities for creative exploration such as art, puppetry, cooking, music, dramatic play, nature, literature, and science. We know that children learn best by doing and, therefore, all of our activities include "hands-on" materials that allow children to discover and progress at their own rate of development.
In addition to small class sizes, involved families, and a caring atmosphere, we believe that the strength of our program is the dedication of our teaching staff. All of our teachers and assistants receive ongoing training in early childhood education, and are CPR and First Aid certified.
Christ Episcopal Church Day School holds a certificate of approval from the Maryland State Board of Education and is a member in good standing of the National Association of Episcopal Schools.